Long time no update so we have a big one for you. This is the first of a series of exciting product updates that we will be deploying across December and January to turn Grapevine into the most fun and accessible metaspace on the internet!
In the app
Home page makeover! You will notice that our home page has changed. We now have four tabs to sort your spaces. "My spaces" contain spaces that you are a member or an admin of. "Top spaces" and "Best spaces" are coming soon…these will contain your top recommended spaces and the top trending spaces. "Newest" shows you a list of all the latest spaces, from both your spaces and public spaces. "Create space" has also moved to the top of the page so it is easier to find.
The search begins! We've implemented a lightning fast search engine with search as you type functionality. The search bar is at the top of the home page. You can currently search for spaces based on names or tags and it will return the best search results from your private spaces and public spaces that match your search.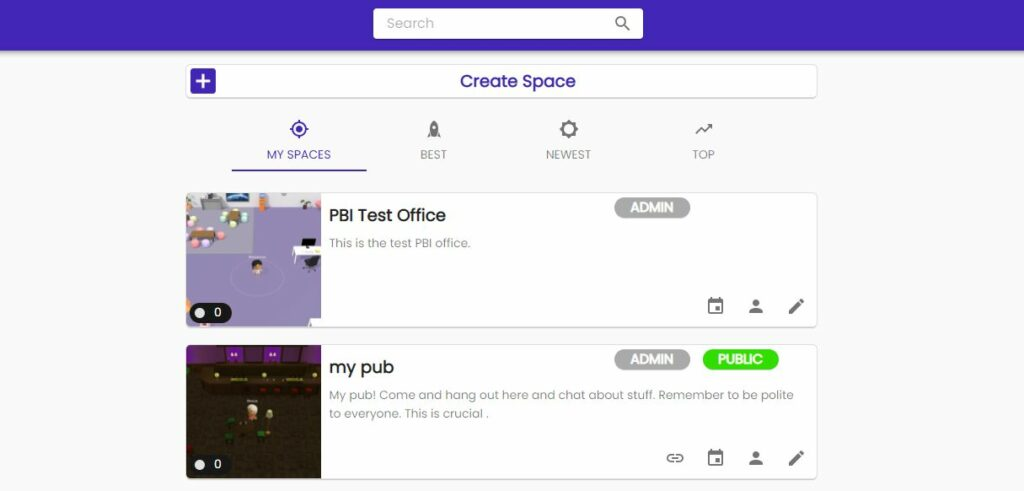 Public spaces, descriptions and tags. You can now make fully public spaces which can be shared and searched for in Grapevine. You can also add a description to tell people what your space is all about and add tags to it. Tags help other users search for your space, for example you could make a public cowork space and tag it "remote work". All of these features can be accessed via space setup by clicking on the pencil icon for your space.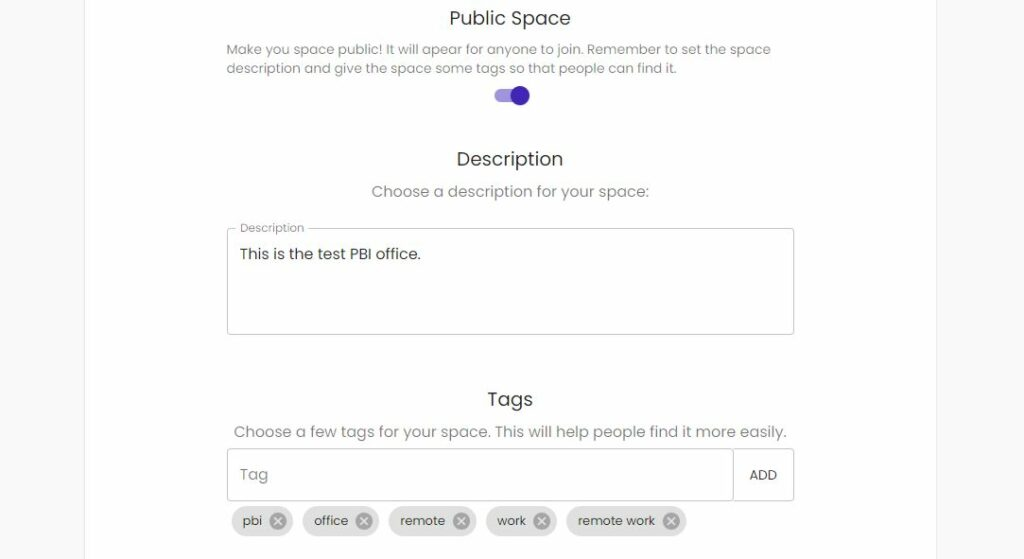 Who's here! On the home page you will see a little dot and a number on the left hand side of each space card. This tells you how many people are currently in the space so you can check before you go in.
Link sharing: We've added a link button to the space card for public spaces, this allows you to easily copy the invite link and share it with people you know. We're adding this for private link copying in the next update.

Notifications panel: there is now a green dot on the right hand side of you space. If you click it opens up a notification panel. In here you can see who's in the space as well as a record of who has joined and who has left. There are plans to add notification sounds and more types of notification as we develop this further.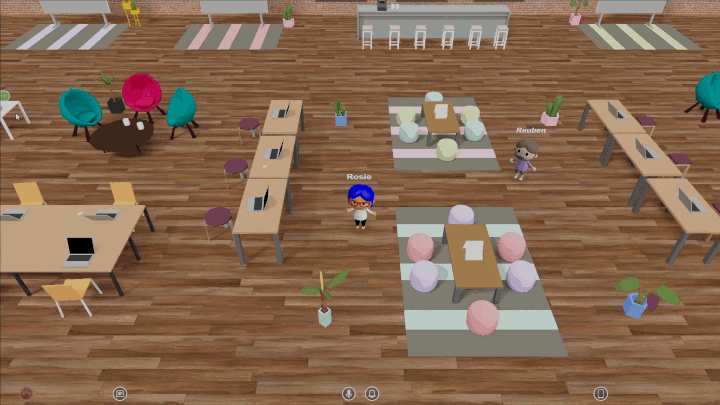 Tablet v1: We have added the first version of an in-metaverse tablet to your spaces. The tablet button is on the left hand side of the bottom panel. If you click on it you will see a list of your current spaces, from here you can quickly move between your different spaces. Features for adding and connecting with contacts are coming soon in a future deployment!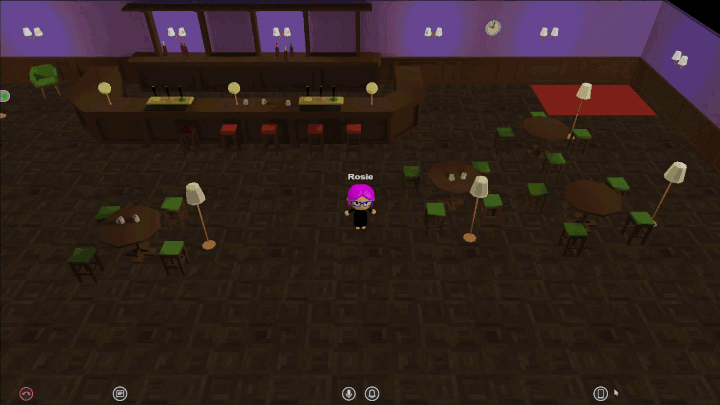 Whiteboard Figma integration: you can now drop a link to a Figma board directly into the whiteboard embedded web content to share designs with your team in Grapevine. Embedded Figma only works in view-only mode so to make edits you will need to go into the Figma app directly.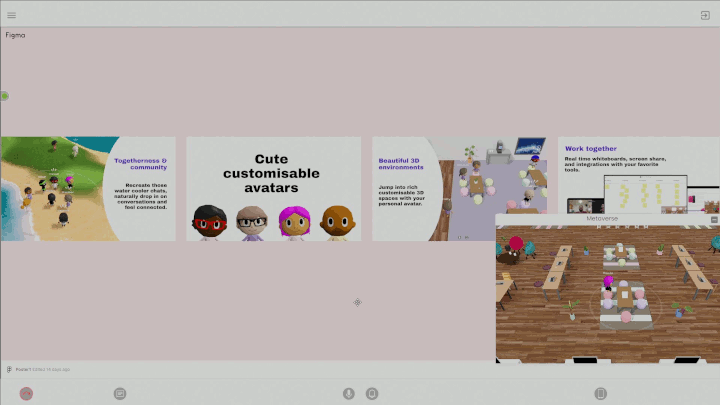 Other useful stuff
Google sign in: You can now sign straight in with Google with one click. If you've already signed up with a Google account using username and password, you can still use Google sign and it will be linked to your existing account.
Bug fixes and optimisation:
A bug fix has been deployed on an issue reported by users where on occasion they could hear conversations when on mute/do not disturb. If you still experience issues, get in touch!
We have further optimised the experience to run as smoothly as possible on your devices, this means that Grapevine now consumes less resources and less power!
There will likely be a bunch of improvements to be made on our new features. If you have an idea that you want to share with us, feel free to join our discord server and share your thoughts. We would love to hear from you!