Time for a new look! (Finally!)
It's been a journey! But I can finally say that we have a scalable customisable character system in Grapevine. What that means is we can finally start adding all the features you've been asking for! We've been running through our customer backlog from the last few months and there are a bunch of exciting new options to choose from, but we have capacity to add much more! If you can't see a feature that you want, hit me up with your requests! I'm talking hairstyles, jackets, clothes, accessories…you name it!
Frame it!
Thanks to our ventures into the world of art we have working picture frames in a bunch of our standard spaces now. This includes the office, classroom, co-workspace and meeting rooms! Click on the frame and upload an image that you love. Members and guests can view the image in the space and click on it to view it enlarged. You can even add titles, text and links to external pages. Please note that currently only space OWNERS can set their picture frames, but we are working on making it available to admins soon!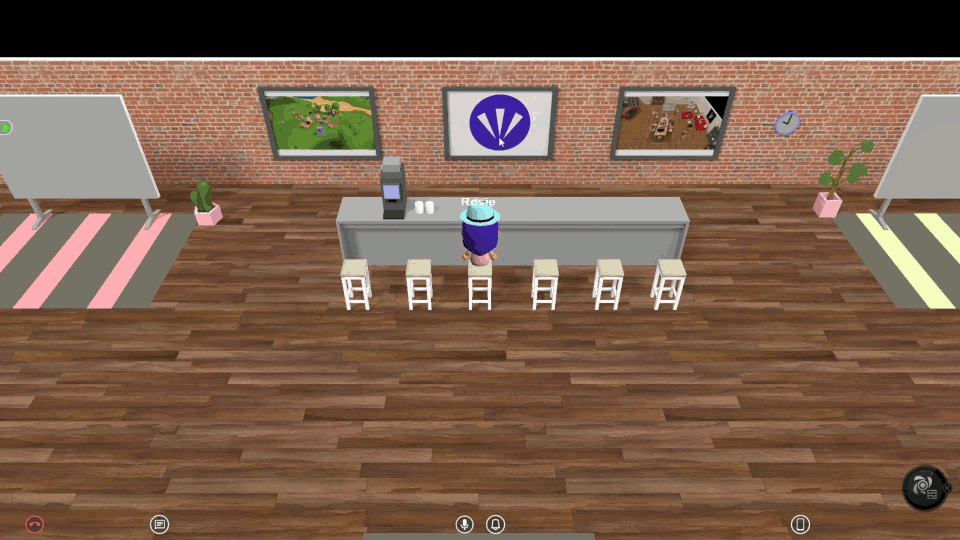 As always we would love to hear your feedback on our latest updates, and if you're not already, please give us a follow on our social medias