A few years ago (before the pandemic and long before Meta), we started thinking about building 3D interactive worlds for people who worked remotely and wanted more than just video calls to keep in touch. Now it's finally ready and we're opening our digital doors to you.
What is it?
Grapevine is an easy, natural, and secure way to work and meet in the metaverse. With your own custom avatar, you move around a 3D environment to interact with others in a more lifelike way than an endless day of Zoom and Teams meetings.
How does it work?
Once you've signed up for an account and got your space ready, whether that's a perfect recreation of your office or something new entirely, it's as simple as inviting your team and getting down to business. You don't need to download anything, it's all done in your browser, and a raft of powerful features make it safe and intuitive for all levels of technical know-how.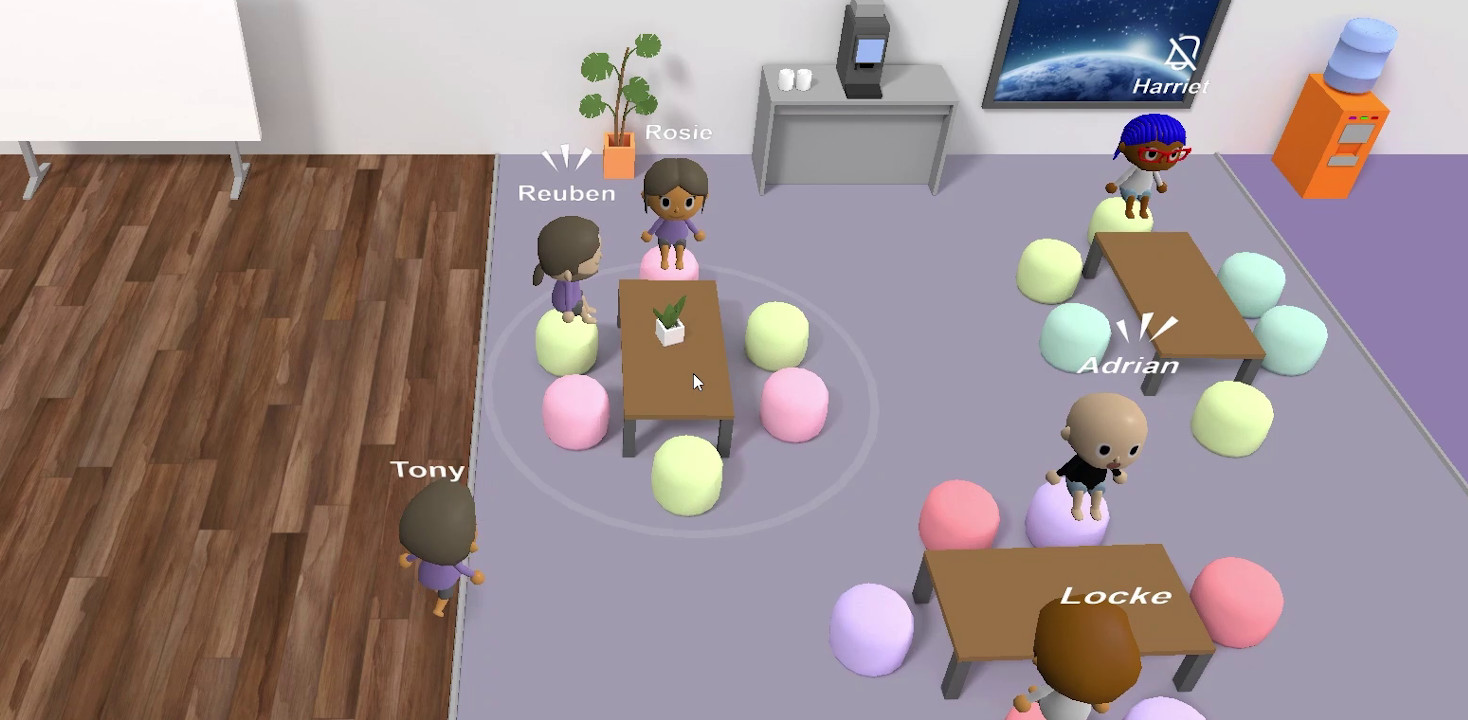 Spatial audio means that you can only hear, and be heard by, the people around you. It's sometimes called proximity chat and means you can gather around a table to have a meeting, whilst others work at their desks nearby, without disturbing one another. This means being able to protect private conversations as well as easily drop in to public chats. Plus, networking and breakout groups feel natural again.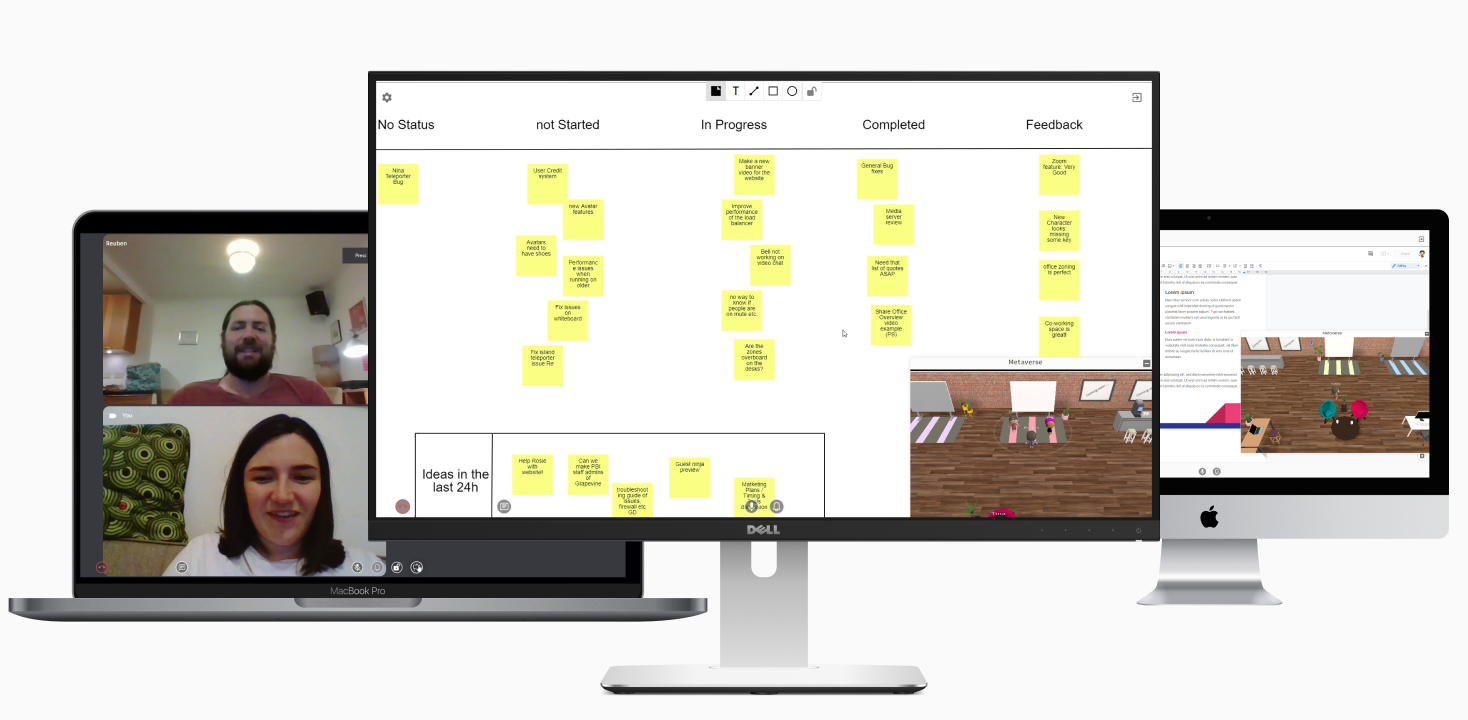 Collaboration tools are built-in so you don't have to sacrifice the things you miss from real life offices. You can leave post-it notes on people's desks, you can draw on whiteboards together, and you can immediately launch a quick video chat if you want to share your screen or show something to the camera.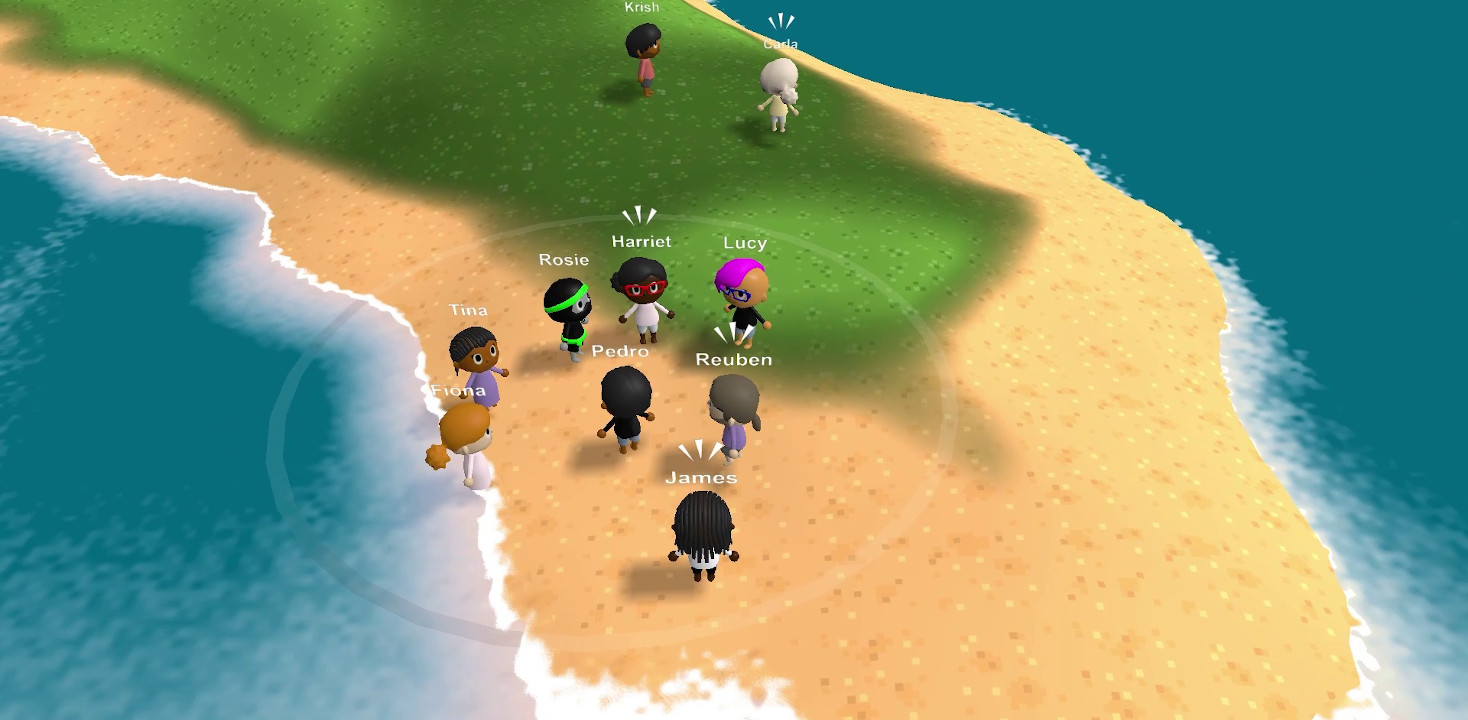 Wellbeing is much easier to monitor and improve with Grapevine too. You have a better sense of where your colleagues are and what they're doing - plus you'll speak to them more often and more casually, creating a sense of presence and reducing isolation. Non-work environments like pubs and beaches are there for social interactions too.
How do I use it?
This story is probably best told by one of our customers. PBI is a coaching and training company which serves multinational clients all over the world, from its base in Aberdeen, Scotland. With staff working remotely and internationally, Managing Director Gary Downs saw Grapevine as an opportunity to connect more meaningfully with his teams:
"When one of my coaches in Moscow said that he felt isolated - because we only ever spoke when there was work to be done - I knew I needed to do something. Then when COVID struck and this became a problem for every employee, even those just down the road, I went on a mission.
And now, every single day for the last 8 months, we have been using Grapevine as our full scale workplace. If you're working, you're logged into our virtual office and sitting at your virtual desk. If I need to ask you something, I can walk over to you. If you're busy, I can leave a virtual note on your desk. There's no telephone ping pong trying to get hold of you, there are more quick chats, less emails, no unnecessary meetings, and no pressure to look and act right on video. We even have our own virtual pub, with music.
It has been transformative in every sense of the word. I've had customers come to training in our virtual offices for 8 weeks straight - Presidents of Engineering companies, with 30,000 staff, telling me that it's incredible. Without Grapevine, PBI would be more expensive to run, less fun to work in, and significantly more vulnerable to change."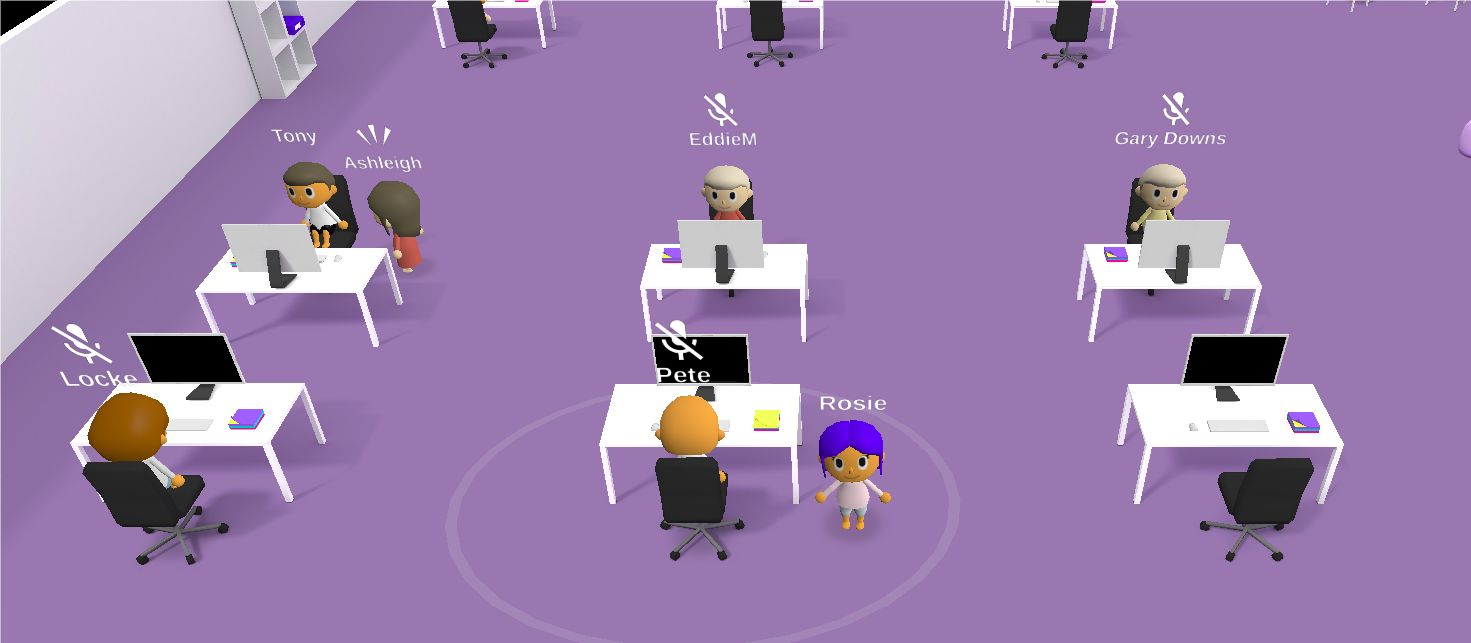 How do I get started?
You can try it for free by creating an account on our website and diving straight into the action. If you like what you see and want to talk to us about how we can tailor Grapevine to your needs, get in touch.
We can't wait to help you rebuild your business in a metaspace.