We've made lots of exciting updates to the space builder over the spring allowing you to make your Grapevine spaces richer, more immersive and more personalised than ever before.
Light up your spaces 💡
You can now make your spaces look much better with realistic lighting. We have built a new system into Grapevine that simulates the way light works in the real world. It's built right into the Space Builder (the little bulb icon) and makes your spaces look amazing, with real shadows and colour bleed. It takes quite a bit of computing power and time though so make sure you have a powerful machine, and you're not too busy with other things.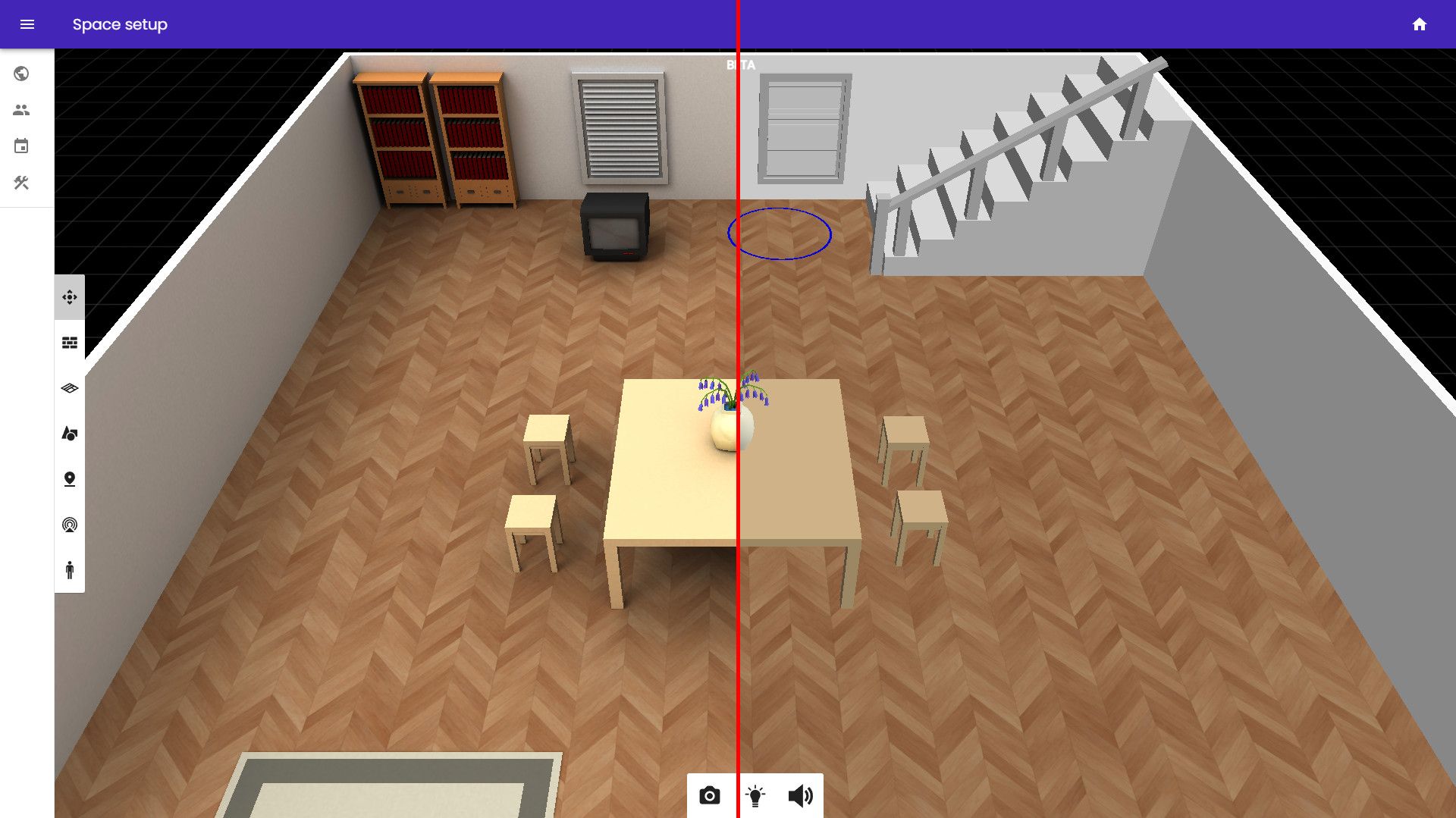 All interactables are in
All interactable items (stuff you can click on) are now available in Space Builder. This includes whiteboards and tablets with screen share, video chat and embedded content, picture frames, easels and a-frames for display pictures and video, note pads for leaving sticky notes and collaborating, teleporters to connect up your spaces in various forms and broadcaster stands which you can step on to broadcast to your whole space.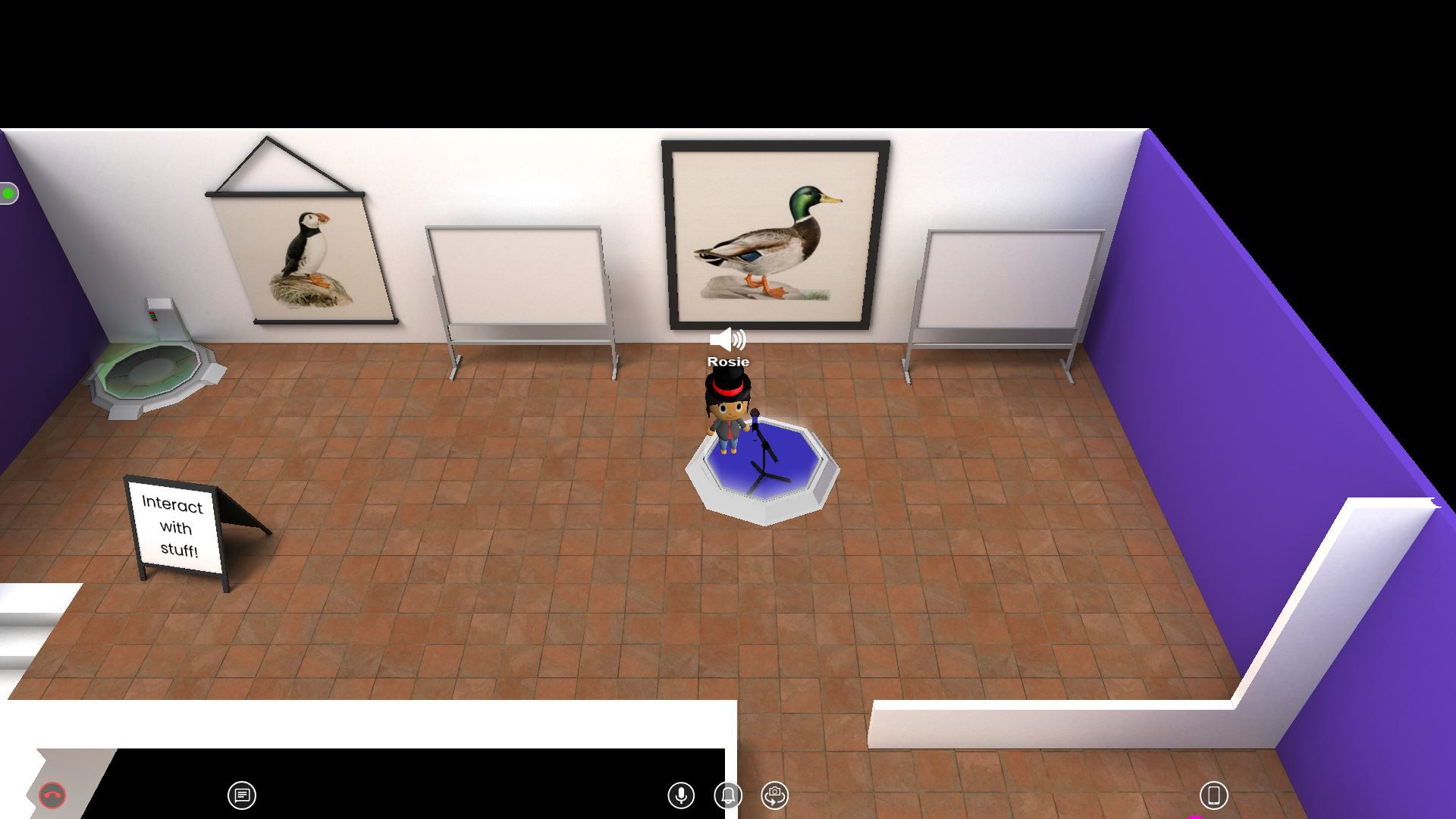 Colourise objects
You can now change the colours on many different objects, such as chairs, tables and other items. This gives you infinite possibilities to tailor your space exactly to your company or brand.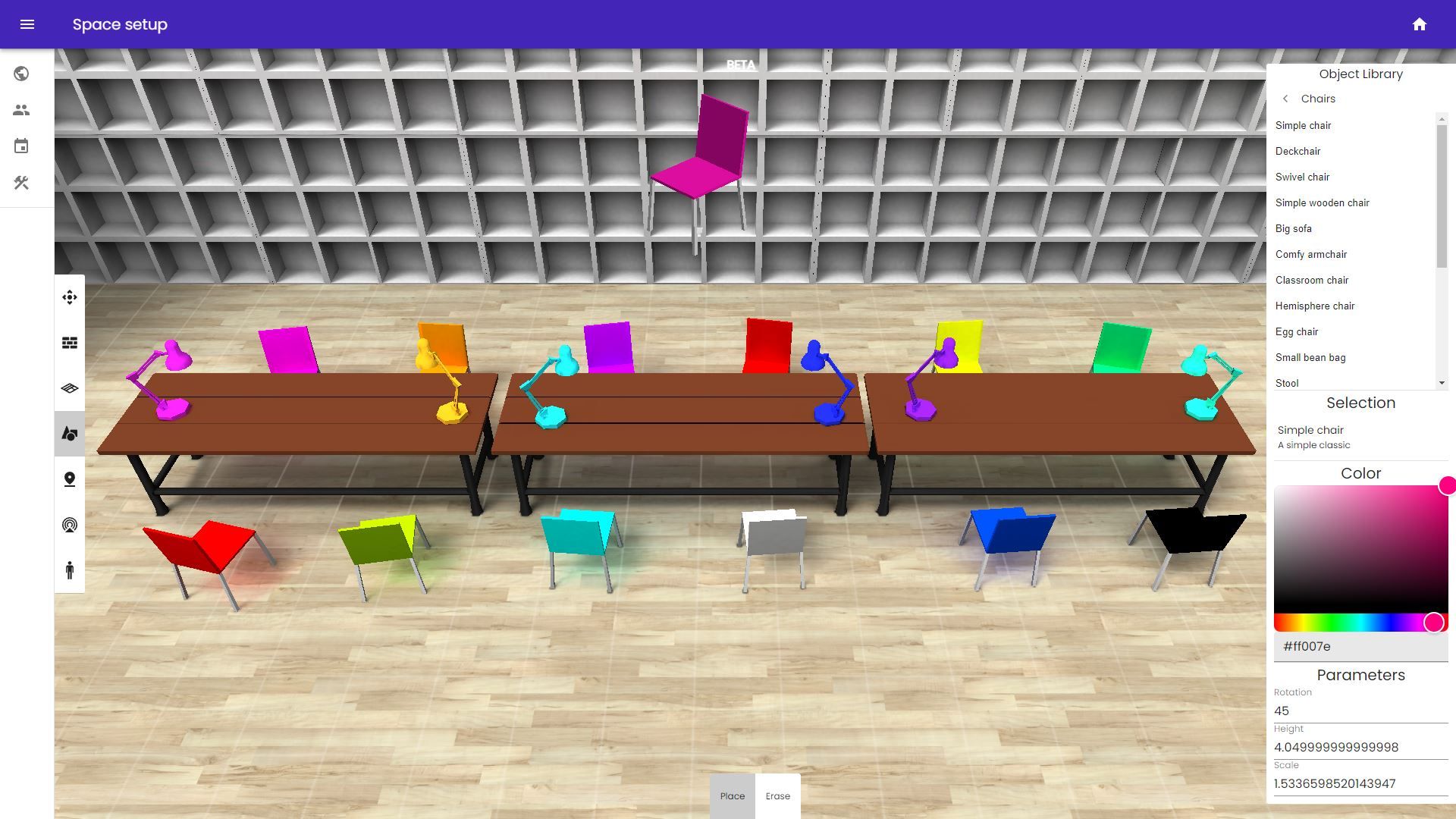 Loads of new 3D assets
We've been ramping up the number of 3D assets in the object library and there are a bunch more to choose from now. Check out ancient objects, chairs, tables and building to see some of the new items. Also please feel free to send requests for items you want, we will make anything (within reason 😂)!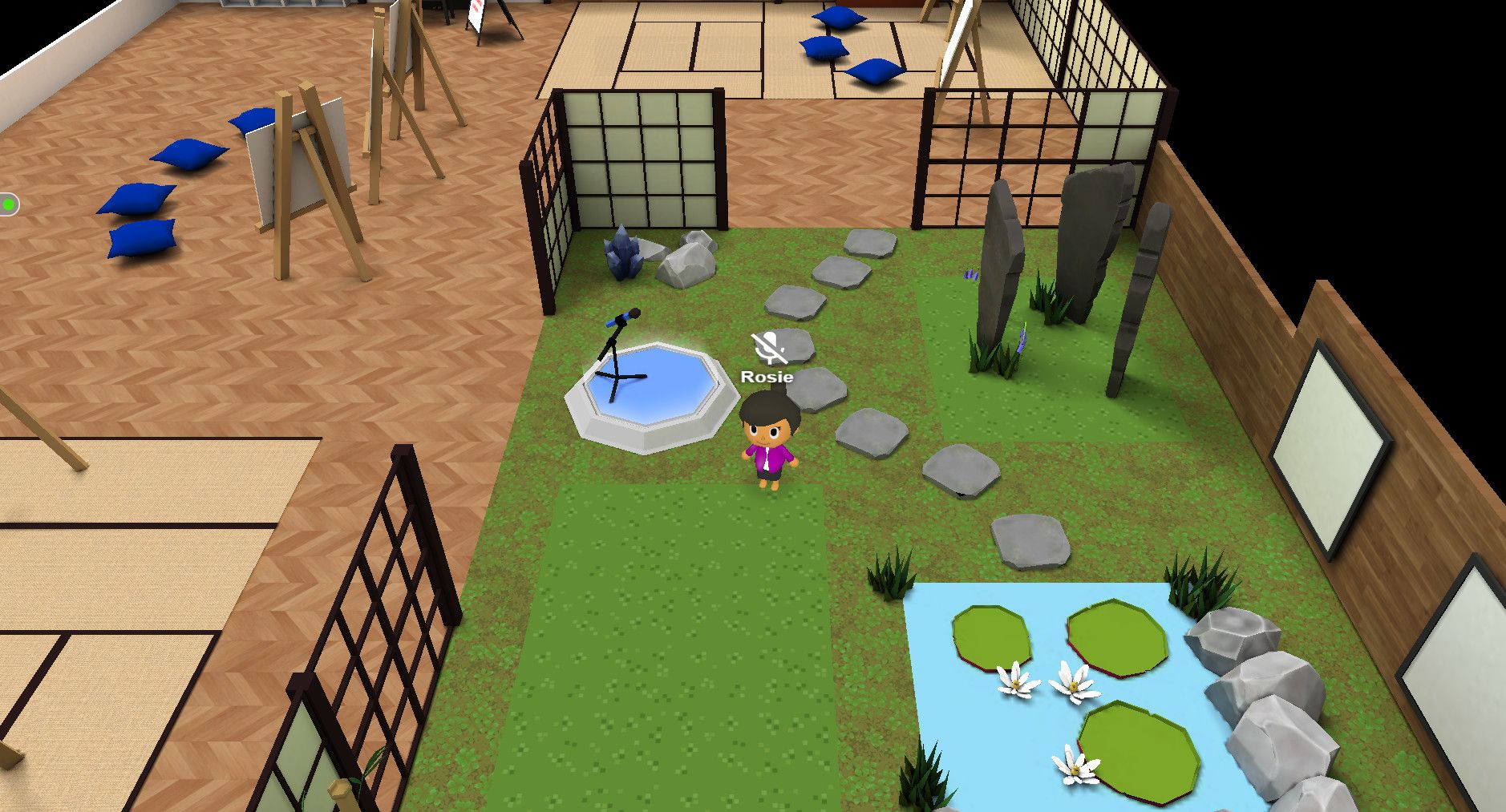 Wall collisions
Your space walls now come with collisions, no more slipping into the black abyss, or symbolic walls, now they work for real! This means you can add proper boundaries to your spaces, partition spaces into separate rooms and even have a bit of fun building mazes - like we did.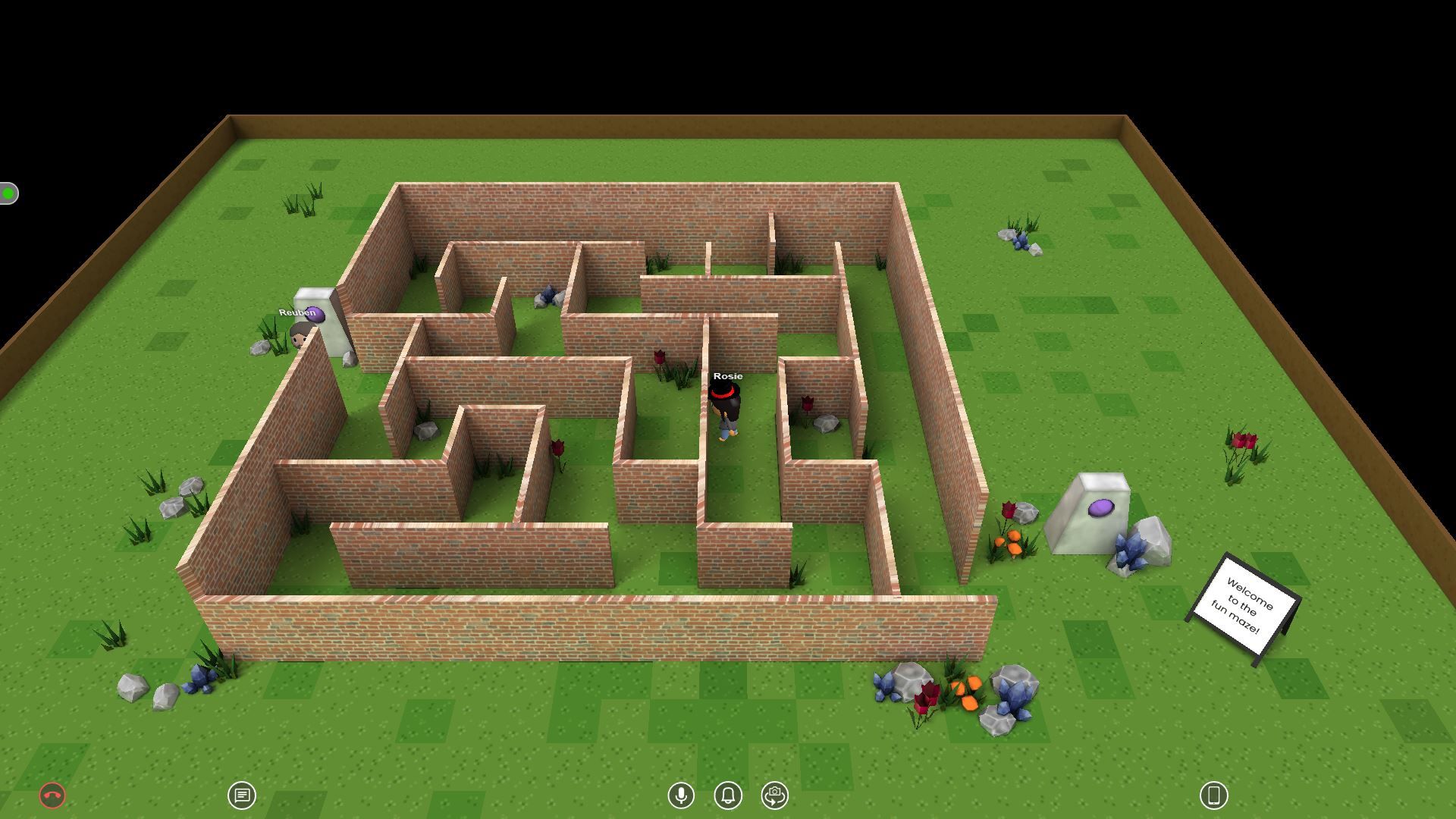 Customise the size of your audio circle
You can now configure the maximum radius of your audio circle in the new audio settings panel within space builder. This means you can have control over how wide the circle gets within your spaces. You might want a tight circle for an office and a larger circle for an event or presentation space, play around and see what works best for you!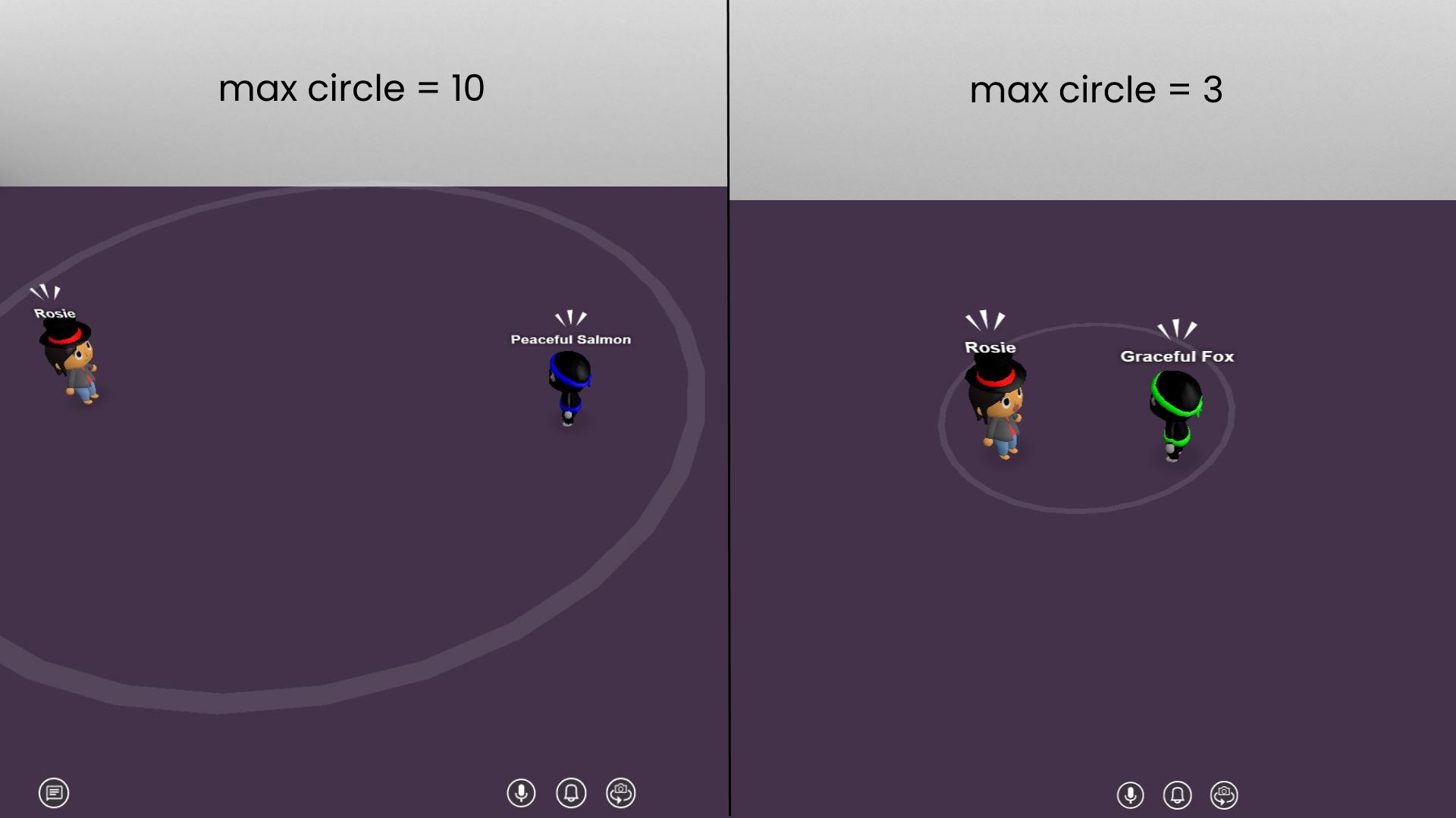 The beginnings of NPCs
In the video game world NPC stands for "non playable character" and we think customisable NPCs have a big part to play in the Grapevine world as well. Think office pets, chat bots, helper bots... you name it. You can now add NPC avatars to your spaces, while they don't do much just yet they are helpful if you want to capture a video or post for social media, or just to add some friendly faces to your space!